In Memory of Dr. Shannon Bloch
Changing Lives Forever
Thank you for your support of Giving Back Health Abroad. Our mission is to provide Doctors of Chiropractic and other healthcare practitioners an opportunity to volunteer with World Spine Care in Botswana, Africa. The Dr. Shannon Bloch Grant provides an opportunity to give back to communities in Botswana, while obtaining invaluable clinical experience, without having to deal with the stress of loan payments and other financial responsibilities. All contributions will not only change the lives of the people in these communities and the volunteers, but also help to honour Shannon's life.
Building Better Doctors
While becoming a doctor means earning a degree, becoming a proficient healthcare provider means so much more. Did you know:
more than a billion people in the world today experience spine related disabilities?
the greatest burden of disability worldwide is attributed to neck and back pain?
this condition disproportionately affects women, the elderly, rural communities and those in lower-income countries?
An Update of the BH3 Clinic in Botswana (June 2023)
Thanks to the generous support of our donors and the hard work and dedication of Clinic Supervisor Mufudzi Chihambakwe, the BH3 clinic continues to grow and provide care to more and more people in the city of Gaborone. Dr. Chihambakwe is now being supported in this clinic by his new assistant, Onkabetse Mothomme, who has graduated from the Health Assistant Program at the University of South Africa. Both Mufudzi and Onkabetse were able to continue their education this past year due to grants from the Giving Back Health Abroad grant program.
In addition to the expansion of the Gaborone clinic, we are pleased to report that World Spine Care has recently been able to reopen the other two clinics in Botswana located in Mahalapye and Shoshong. Although not directly funded by Giving Back Health Abroad, these clinics benefit from the reduced financial burden resulting from the support we have provided the Gaborone clinic.
We know that Shannon would have been thrilled to see the resurgence and continued success of World Spine Care's efforts in Botswana and we can't wait to see what opportunities are ahead.
Introducing the New BH3 Clinic (June 2022)
Thanks to the generous support of our donors, we are pleased to share that Giving Back Health Abroad has established a new World Spine Care clinic in Botswana. The Broadhurst 3 (BH3) clinic in Gaborone will be overseen by Clinical Coordinator, Dr. Mufudzi Chihambakwe.
Dr. Chihambakwe brings his passion for patient care and clinical expertise to lead this exciting new initiative. He is a particularly good fit for this role, as he and Shannon became friends during their time volunteering together.
"It is an honor to be able to continue to provide patient care in Gaborone, and to establish this new clinic in Dr. Bloch's honor" said Dr. Chihambakwe. "To have the opportunity to support a new clinic, to do more to help the community, and to build upon the great work that World Spine Care has accomplished in Botswana to date is incredible, and I look forward to the future good we can achieve together".
Support our Work
Giving Back Health Abroad is proud to be able to support the BH3 Clinic in Shannon's honour, and we are grateful to those supporters who have made this dream a reality.
Because of you, underserviced and medically naive populations that depend on manual labour for their survival and livelihood, with very limited access to spinal care, are able to get the help they need.
Our hope is that, with your help, Giving Back Health Abroad can continue to support Dr. Chihambakwe, and eventually other volunteers who want to follow in Shannon's footsteps, to improve spine health in Botswana.
Together We Can Make a Difference
Your support makes it possible to provide financial assistance to healthcare professionals that would like to volunteer. This exciting opportunity changed the life of our daughter, Dr. Shannon Bloch, and we want it to change the lives of many more.
Progress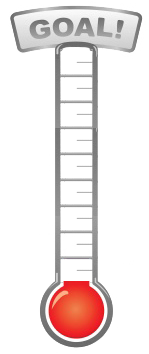 Target:
$5000.00